1/32 Scale  Length: 41" Beam: 6 1/2"
Cruise the local lake looking for those pesky subs with our highly accurate reproduction of a WW II Sub-chaser. Our all fiberglass "Semi-Kit" includes
the hull, cabin, and main deck, with wood decking lines already molded in! The prototype of this kit was built in 1961 by the legendary STAUBITZ of BUFFALO, has logged over 30,000 miles and is still going strong.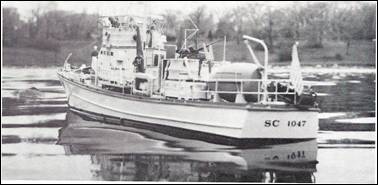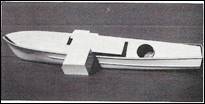 144M WW II Sub Chaser "Semi-Kit" w/Plans:  $ 370.00